Modern business has been revolutionized and it has become necessary to communicate instantly anywhere in the world through virtual meeting/Net meeting/Online meeting. This has been possible by using VTC software – video-teleconference tools such as Microsoft's Skype, Adobe's Connect and Hangouts from Google. Virtual meetings use video, audio or text messaging technology to connect, share information/data and link up online in real-time even without the requirement of any physical presence. This offers the convenience and also saves significant cost for the business.
Technology is changing how meetings happen and all one need is a computer with internet connection.  A virtual meeting lets even participants who are located in multiple locations in conducting a live meeting.
Technology plays a vital role in organizing the virtual meetings by shrinking the distance between companies and their employees and clients allowing the business to grow at the expediency of the people involved.
Audio Only Virtual Meeting:-
Audio-only devices like phone conferences are used in this kind of virtual meeting. Here, phone systems are set up to handle calls to several participants at once, then used with speakers and other features so a number of people are able to talk and participate. Audio-only virtual meeting is perfect for coordination or for quick delegations' meetings however,it needs to be combined with screen-sharing software for utilizing optimal functionality.
Web and Video Conference:-
For this kind of virtual meeting, a web camera is very essential in order to see the participants at the meeting and share visual presentations. Video chatting applications like Skype for instance, allows you to add participants to your meeting and share video, documents and presentations all from your computer.
Instant Messaging:-
Instant messaging uses social networking sites to allow participants to communicate quickly at one-go. While video conferencing is ideal for longer presentations in meetings, however, instant messaging is best suited for relaying shorter pieces of information. MSN Messenger, Facebook chat and AOL Instant Messenger are some most commonly used instant messaging tools. They are also popular.
Asynchronous Tools:-
Virtual meetings use asynchronous tools to help put together loose ends and solidify decisions that are made during the meeting. For this social networking, email and databases are required to ensure all participants are on the same page.
Summary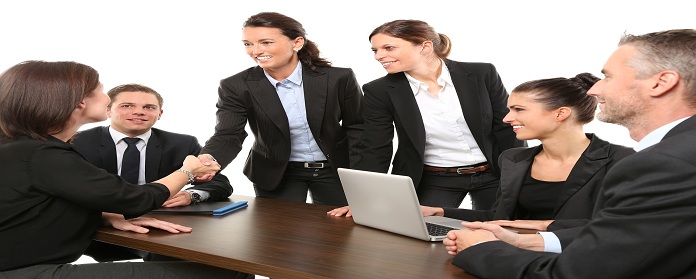 Article Name
Role of Technology in Virtual Meetings
Description
Virtual meeting/Net meeting/Online meeting lets the people and businesses from all corners of the world to communicate using video-teleconference tools (VTC software) like Microsoft's Skype, Adobe's Connect and Google's Hangouts.
Author
Publisher Name
Publisher Logo