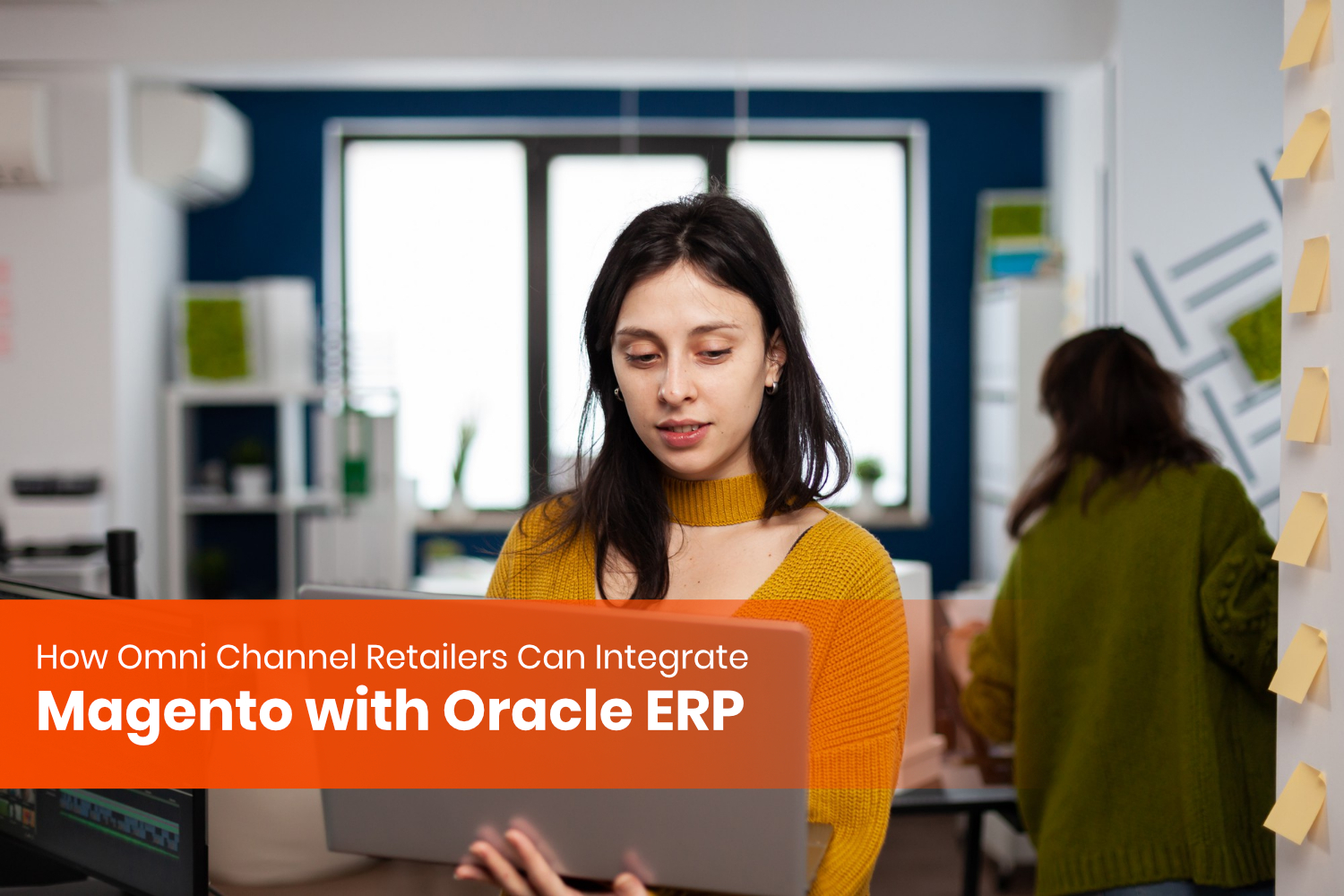 Omnichannel retail is a great and important strategy that helps retailers connect multiple customers across multiple digital and physical touch points. As clients go through these channels, applications & data shift with them. This makes a consistent, on-brand experience from beginning to last.If you are an Omnichannel retailer then your order management needs to be uniform across the channel. And to do this, synchronisation between Oracle ERP and Magento storefront is necessary, so that the products accessible in Oracle ERP are revealed in the store.
In order to operate and grow your online store optimally, you need to integrate it with your business application – Oracle ERP and Magento Integration Service. It helps to overcome the obstacle faced by all retail businesses – synchronization of flawless data exchange between the store front & Oracle ERP. In order to have error-free integration, a solid knowledge of Oracle ERP architecture & Magento data sets is required.
Improve business process through Magento & Oracle ERP Integration
Oracle ERP's cloud solution enables many organizations take advantage of cloud technology. This allows them to increase value, scalability and enable businesses to apply new functionality at a quicker and more consistent rate than usual on-premises implementations.
Oracle benefits businesses by making ERP reporting convenient & more customizable. With superior reporting functionality, companies can accept data requests rapidly without depending on an IT expert or division.
Integrating your Magento & Oracle system radically increases efficiency-inventory; customer data, orders, & shipping information are all synced between key commerce systems.
While Magento can work without a linked Oracle or some other ERP, boring tasks like uploading product details or physically typing shipping addresses or tracking codes are prone to human error. Just put, your client experience is at best when you don't incorporate.
Here are the Benefits of Magento & Oracle ERP Integration
It helps in creating a mutual environment in different departments of the business
Effective in monitoring catalogue levels & tracking supply chain systems in one go
It keeps an eye on your e-commerce section with respect to your income and expenditure.
It always helps you to make well-versed decisions with the help of included analysis
On many occasions, retailers face the massive challenge of integrating the data between an ERP system & Magento. The major reason behind this hurdle is that all sellers follow their own exclusive business process, which would be modified in their ERP system. So, to make a fault-free integration with a solid understanding of the ERP architectures & the data sets.